Bok svima!
Danas je na redu jedan mali "hair tutorial"!
Ova pletenica prilično je neobična i svaki put kada ju nosim, dobijem puno komplimenata i ljudi me pitaju kako sam ju napravila, je li komplicirano i da li je to uopće moja prava kosa, ili umetak!
Budući da se radi o vrlo jednostavnoj tehnici, odlučila sam pokazati vam je u videu. Imam već jedan takav, ali na engleskom jeziku, a budući da od nedavno imam i svoj youtube kanal koji je "rezerviran" samo za videe na hrvatskom jeziku, odlučila sam se snimiti novu verziju i podijeliti ju sa vama!
Evo, pogledajte kako jednostavno splesti "fishtail", ili pletenicu "riblja kost", ovdje: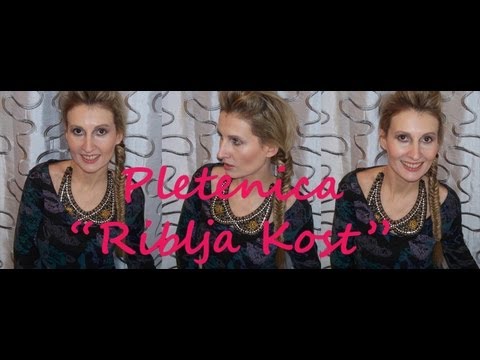 Ukoliko još ne znate za moj hrvatski youtube kanal, možete me sada tamo potražiti.
Nastojim snimati jedan video na hrvatskom tjedno i za sada mi to dobro ide, držim se tog plana!


Da li vam se sviđa?
Nadam se da ćete i vi pokušati splesti ovu pletenicu, odlično je rješenje i za dane kada baš ne znate što biste s kosom i nikako da ju dovedete u red (takozvani "bad hair day")!
Ukoliko napravite ovu slatku frizuru, zalijepite mi sličicu vaše pletenice na moju, ili neseserovu facebook stranicu!
Bit će mi posebno drago vidjeti vaše male "kreacije"!
Toliko od mene za sada!
Vidimo se opet uskoro, ukoliko imate prijedlog, ili sugestiju za moj idući video, ne propustite mi to javiti!
Velika pusa iz Italije,
xoxo Sonja